TMBC & Current Affairs Forum w/Colonel Bill Prince, USA (Ret) (In-person & via Zoom)
11/18/2021 08:00 AM - 09:00 AM ET
Location
Summary
Out guest speaker will be Author, Speaker and MOAACC Speakers Bureau Member William F. (Bill) Prince. Bill will present a timely and interesting talk entitled: "Critical Race Theory (CRT) in the Military". Bill graduated from West Point. He served in Vietnam as an Infantry lieutenant with both Ranger and Special Forces units. He served with the Central Intelligence Agency with subsequent operational assignments in the Middle East, Africa and Latin America. His Middle East service spanned 30 years; serving in 13 countries in that region, including 11 deployments between Iraq and Afghanistan.
Description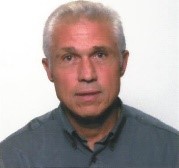 Please join us on November 18, 2021 for the MOAACC Current Affairs Forum. The Forum will begin at the conclusion of an abbreviated "Thursday Morning Breakfast Club" Meeting at approximately 8:30 am in the Indian River Colony Club At Ease Club Facility in the 19th Hole dining room. Check the www.moaacc.org calendar page for the ZOOM link if you are unable to attend in person. Additionally, the presentation will be posted on the MOAACC Webpage a few days after the presentation.
• The TMBC is held every Thursday at the Indian River Colony Club, At Ease Club, in the 19th Hole Lounge. The meeting starts promptly at 0800 and ends just as promptly at 0900. Enter through the main gate at IRCC at the intersection of Murrell Road and Freedom Drive in Viera and ask for directions at the gate.
• The Breakfast Club is an informal gathering to keep informed on happenings in Congress, at the VA Clinic, the Patrick AFB Exchange & Commissary, sister veteran's organizations and more. The meeting is filled with humor and stories of members experiences in war and life. Welcome new members! Come add your two cents. Despite the name there is no breakfast, just great camaraderie and fun.
• For questions email at moaacapecanaveral@gmail.com
CLICK HERE for Basic Training in Joining a Zoom Call for the First Time -- Online Tutorial