TMBC/Current Affairs Forum: Catherine R. McNeilly "The Blue Continuum"
04/21/2022 08:00 AM - 09:30 AM ET
Location
Summary
The MOAACC Thursday Morning Breakfast Club (TMBC) is back in-person at the IRCC At Ease Club in the 19th Hole. We hope to see you there!
Description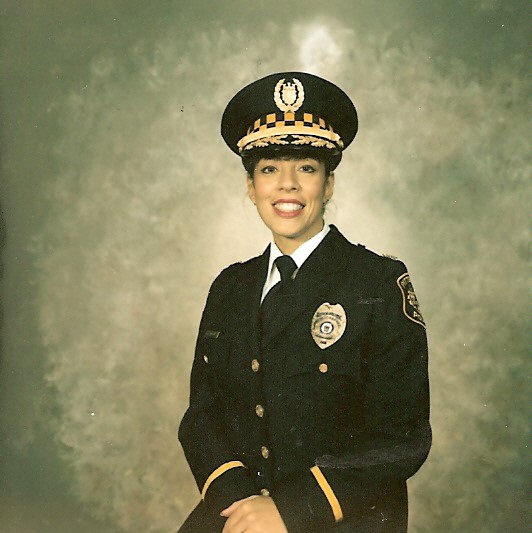 Catherine is a 36-year veteran of the Pittsburgh Bureau of Police, and retired from the position of Commander in February 2015. She was promoted to Commander in July 1992, and as such, served over 22 years in that rank. In the many years since my appointment to the rank of Commander, my experience had been quite vast, and had included:
- Research & Planning, "Special Deployment Division" (first female in the history of the Bureau of Police), Command of two different Zone Police Stations (also first female ever to be in charge of a patrol zone), Pittsburgh Police Training Academy, and "Night Watch" (city-wide command).
- Also, among her "firsts," is that she was the first female ever promoted to rank of Lieutenant within the Bureau of Police in October 1987.
- As a lieutenant, she served as an Administrative Aide to the Chief of Police, and later as a Field Training Supervisor and a Patrol Supervisor in a one of the busier Patrol Zones.
Academically, she has an M.P.A. (Master of Public Administration) from the University of Pittsburgh, a B.A. in Administration of Justice, from the University of Pittsburgh, and an A.S. in Corrections Administration from Community College of Allegheny County. She is a Graduate of the 191st Session of the FBI National Academy (December 1997) and the Police Executive Research Forum's Senior Management Institute for Police in 2014.
Together with her husband, Robert, they formed "The McNeilly Group, LLC," in 2006 ~ a police management consulting venture.
Robert was a former Marine, Chief of the Pittsburgh Bureau of Police, and Elizabeth Township Police Department, and retired as a USCG Reserve Chief Petty Officer in 2011.

In concert they have nearly four scores of law enforcement experience ~ with several decades of them as managers in the policing profession.
After retirement, they moved to IRCC in April 2016 and have enjoyed making many friends and participating in many activities. Mostly, we have enjoyed the opportunity to continue sharing the many gifts of our faith together through numerous volunteer opportunities and partaking in the various charitable events that present to us.
Join us this Thursday, immediately following an abbreviated Thursday Morning Business Meeting (TMBC) for the April Current Affairs Forum. For questions email at moaacapecanaveral@gmail.com
CLICK HERE for Basic Training in Joining a Zoom Call for the First Time -- Online Tutorial