News Posts List
MOAACC Advocacy in Action - Meeting with Congressman Posey
04/23/2022
MOAA national, the state council and chapter leaders are meetings with our elected representatives to discuss the three Advocacy in Action (AiA) issues for this year—The Major Richard Star Act, the Stop Copay Overpay Act, and the 4.6% Military Pay Raise. This is part of the overall AiA Campaign as Congress needs to hear our concerns so they can represent our interests and influence the legislation being drafted.
Right here in our own area, CDR Ken Lowe, USNR-Ret, President of the Cape Canaveral Chapter, and COL Steve Bond (USA-Ret), MOAA FL Council Board Member/Past-President Cape Canaveral Chapter met with Congressman Posey (FL-8) in his district office on April 19th along with his Military Liaison, Rob Medina, and District Coordinator, Patrick Gavin. Ken and Steve provided the MOAA issue papers, discussed the three topics, and asked for Congressman Posey's support on these bills. Overall, they reported the meeting was very positive and Congressman Posey indicated his support for these actions. Congressman Posey was already a co-sponsor of the Star Act from last year, and as a result of the meeting became a co-sponsor of the Stop Co-Pay Overpay Act!
Neither of our Senators are co-sponsors of the bills, however. We need all our members to TAKE ACTION on the AiA issues by mailing the letters to the Senate and House Majority and Minority leaders from MOAA's April Military Officer Magazine and sending emails to our legislators through the MOAA Quorum Link at https://moaa.quorum.us/campaign/39513/.
Legislative Advocacy is one of our chapter's pillars. If you haven't done so already, TAKE ACTION now!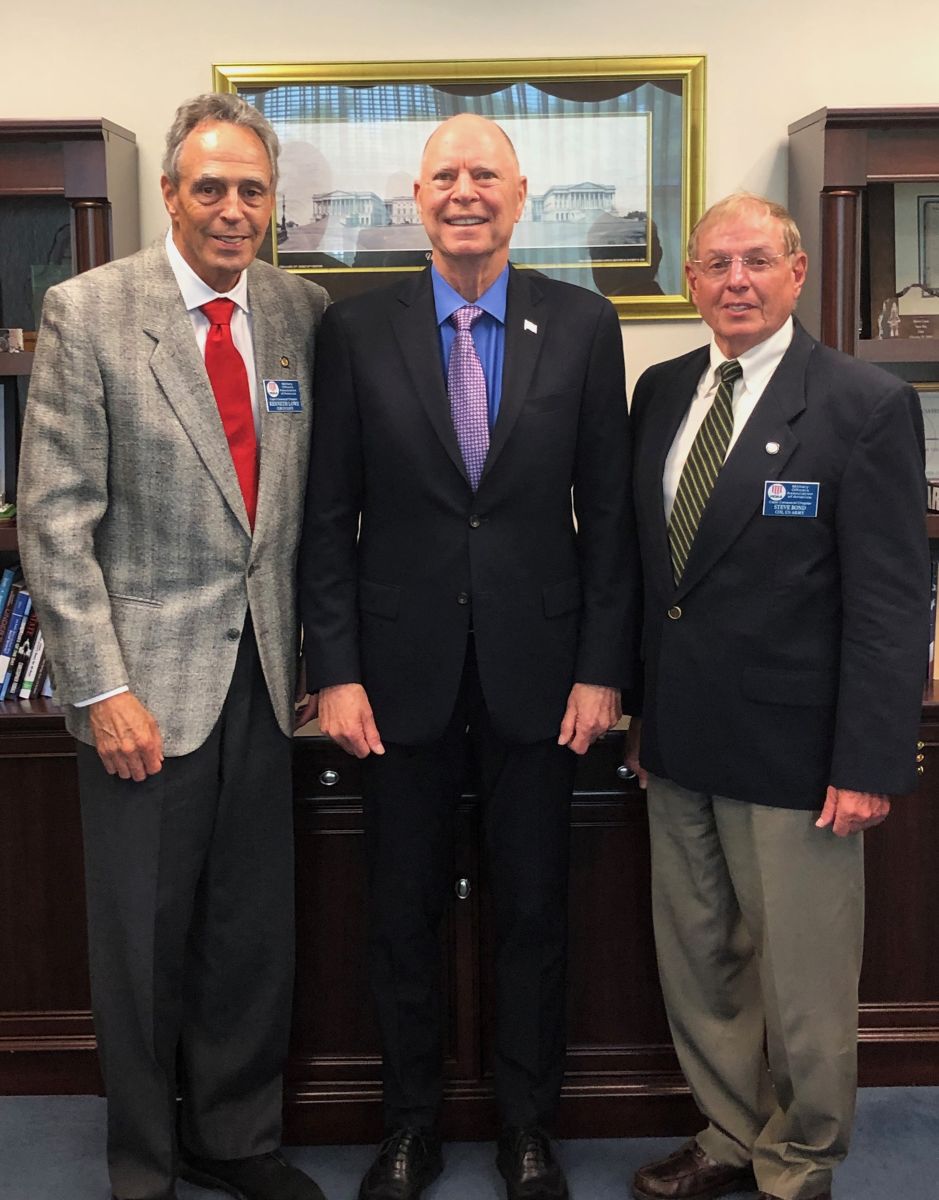 CDR Ken Lowe (L) and COL Steve Bond meet with Congressman Posey (C), FL-8 to discuss MOAA's 2022 Advocacy in Action Issues on April 19th